I'm sure you know someone in your life who dreams of life on the open road. You know, those travel lovers who start planning their next getaway before they're back from their last trip? 
Whoever that person may be in your life, it's time you gift them something they really will love (and actually use) this holiday season!  We put together this gift guide for our top gift ideas for road trip travelers!  Browse these products from a variety of different stores, and let us know your favorites.
Here Are The Top Gift Ideas For Road Trip Travelers:
For anyone in the Capital Region, gifting them a Wade Tours Gift Card will allow them to pick from any of our trip options!  You can gift whatever amount you want, and the card will never expire.  Contact us today, or purchase one here!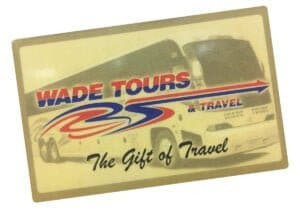 Ideal for long trips, these compression socks are comfortable and will also help prevent the swelling of your feet.
For long road trips, this car mount is necessary!  This allows you to keep your phone near the dashboard so you can easily check the road map for updates and directions.
For those who want to capture the perfect photo without having to ask someone to take it for them!
 If you want to capture high quality video content on your travels, Go Pros are the way to go.  There are also so many accessories you can also get such as tripods, grab handles and chest mount.
Perfect for airplanes, cars, you name it!  The Fire Tablet allows you to have all your favorite books with you without having to carry them along on every trip!
One of the best ways to capture adventures on the road is by capturing these moments with a Instax Instant Camera! It will give the look of an old Polaroid photo, but with better quality. Have a printed photo at your fingertips in a matter of seconds!
The best for those long road trips!  Easily pack this cooler and be sure to carry your favorite beverages, lunch and snacks.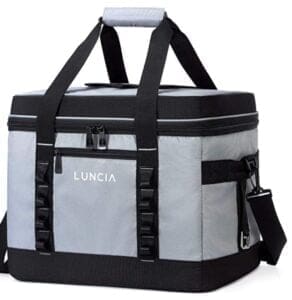 The best way to keep track of your travels while also having artwork for your walls!  This scratch map can be customized and easily taken down to scratch off your latest destination.
Yeti tumblers are the best for travel.  They are extremely durable, easy to wash, and will keep your beverage cold or hot for hours! 
One of the best road trip games for kids and families!  Car Travel Bingo is a great way to spend time on the road while getting all passengers involved.
We hope you enjoyed these gift ideas for road trip travelers!  Any road tripper would be excited to get any of these items.  Wade Tours hopes you have a fantastic holiday season!
Don't wait to get your Wade Tours Gift Cards this holiday season!  You can order them here!