Sometimes traveling abroad can be an adjustment. Although it's typically an adventure of a lifetime, you don't often hear about the struggles of travel. But have you ever had a flight get cancelled, experienced scary turbulence, or couldn't understand the language when traveling abroad?
Although Instagram paints this picture of liberating travel experiences, we have to remember it's not always rainbows and butterflies. We think it's important to always prepare yourself before traveling. That's why we put together this list of must have Apps for traveling abroad. Be sure to check these out and download them before you travel abroad next. They will be sure to save you time, stress, and money!
Must Have Apps For Traveling Abroad:
This app can translate 107 different languages by typing, drawing, taking a photo, or speaking. This can help tremendously when traveling to a place you may not know the language and need to read directions or a menu!
This app will advise you about what to tip in over 200 countries depending on the service and cost of the bill. It also has a built in tip calculator for those that don't want to do the math.
This is essential for traveling by bike, car, or even walking. We also advise you download the offline map ahead of time for access if you aren't sure how wifi or phone service will be. You can also access see restaurants, subway stations, and can even leave reviews for the places you visit!
This app is a messaging service for travelers abroad. It uses the internet to avoid hefty SMS fees. After creating an account on the platform, contacts can be added in which you can call, video chat, send messages, images, voice memos, files, and more. It's very similar to texting through imessenger but will work in any country.
Designed by pilots, this app provides weather and turbulence forecasts for your flight routes. This is a great way to prepare yourself ahead of time or let you know when it may be a good idea to take some motion sickness medication!
Meant to take the stress out of packing, PackPoint is an app that suggests what to pack for your destination and length of your trip. The app looks into weather during your stay and any activities you may be doing to create the most accurate packing list possible.
Used all over the world, Airbnb is a way to rent a house anywhere in the world. By entering your destination and dates, you can see photos of properties with costs and locations available for that time. Airbnb also has an activities section that allows you to book tours, day trips, and activities in whatever place you are traveling to.
This is one of the best app for predicting flight costs. Enter your travel dates, destination and locations and it will let you know if you should book right away or wait to book your flights based on flight patterns and costs. You can even set notifications to alert you when prices drop.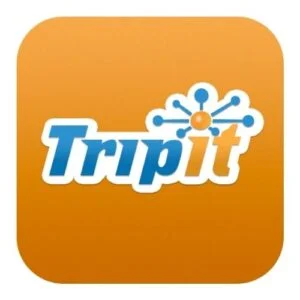 This app is meant to keep all your travel documents and itineraries in one place. You can set reservations to be sent automatically to the app, so everything right there for you when you need it. Tripit keeps track of flights, hotel reservations, car rentals and more! You can also share with friends, making it easy for safety purposes or sharing your flight information with the person who will be picking you up at the airport.
This app is meant for those traveling in a group. It easily splits the cost of shared bills so you don't have to keep track or think twice about who owes what. Once you have the app, all you need to do is add your travel buddies and your currency. Every time someone pays for something, add it quickly in the app and worry about it later. You can even snap photos of receipts to save in the app!
Living in 2022, we have an App for everything!  However, these are our top recommendations for mobile Apps that will save you stress, time, and money next time you travel abroad.  Make sure to download them before you travel so you are familiar with how to use them and can start tracking those flight costs!